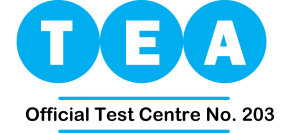 Skymates is an ICAO approved testing site for Test of English for Aviation (T.E.A.).
ICAO (International Civil Aviation Organization) requires all airline pilots who fly internationally to have a minimum level of English.
This level of English is known as ICAO Operational Level 4.
ICAO has developed a rating scale with Level 4 considered the "Operational Level" language requirement acceptable for international pilots and ATC.
We offer training to prepare pilots to earn ICAO Level 4, 5 or 6. Classes are taught by certified and experienced teachers.
Our courses help pilots to improve in the six ICAO language proficiency descriptors: Pronunciation, Structure, Vocabulary, Fluency, Comprehension, and Interaction.
For any question regarding our English classes and T.E.A. exams, contact Ms. Renée DePass: icaotesting@gmail.com
https://www.linkedin.com/in/rikodepass
T.E.A. CERTIFICATION
Official Test Centre no. 203